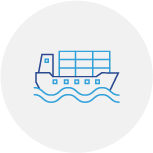 NVOCC
The most common way of transporting goods across the world is by sea. Almost 905 of the world trade is carried through ocean carriers. This is the most cost-effective model for international transportation.
We at MSS is focused on offering as many direct services between ports, ensuring minimum cargo handling.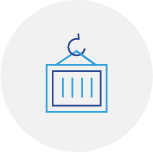 Freight Forwarding
We leverage volume commitments and contracts with various other carriers to ensure timely sailings with multiple departure and arrival options from point of origin till the final destination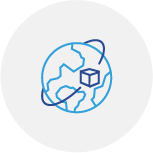 Liner Service
MSS is established with the goal of becoming a full-fledged liner service throughout the world. Right now we are offering our services from the Far East to the Middle East.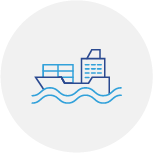 Feeder Service
Our regular feeder service is offered from Colombo to Male, Maldives. we are also in plans to expand the feeder service to include south Indian ports
Shipping Agency Service
We provide quality, cost effective and efficient shipping agency solutions under the umbrella of our services. Our scope for Shipping Agency Service involves general husbandry services including crew changes, bunkering and ship chandelling.
Types of Vessels
• Container vessels
• Breakbulk vessels
• Tankers and LPG Carriers
• Navy Vessels
• Cruise Ships Agency and tours
• Research and Survey vessels
• Yachts and Educational vessels
• Expedition vessels
• Project vessels