MSS: A New Beacon of Hope for the Economy
The Managing Director of Maldives State Shipping (MSS), Abdulla Saeed has announced that MSS is a beacon of hope for the Maldives economy.
Speaking at the ceremony held to welcome the maiden voyage of the liner services of MSS, Saeed said that Maldives will no longer need to depend on foreign parties for import of goods.
"A national shipping line is imperative to provide much needed essential items to the public and to continue import of items without any difficulties, specially at a time like this when air travel is restricted as the world battles with the COVID-19 pandemic," he added.
He further highlighted on the various new employment opportunities the liner will bring for the Maldivian economy.
"MSS will pave the way for the youths of the country to work in a new industry and employment for Maldivian officers and crewmen. A new generation of officers, crewmen is our hope."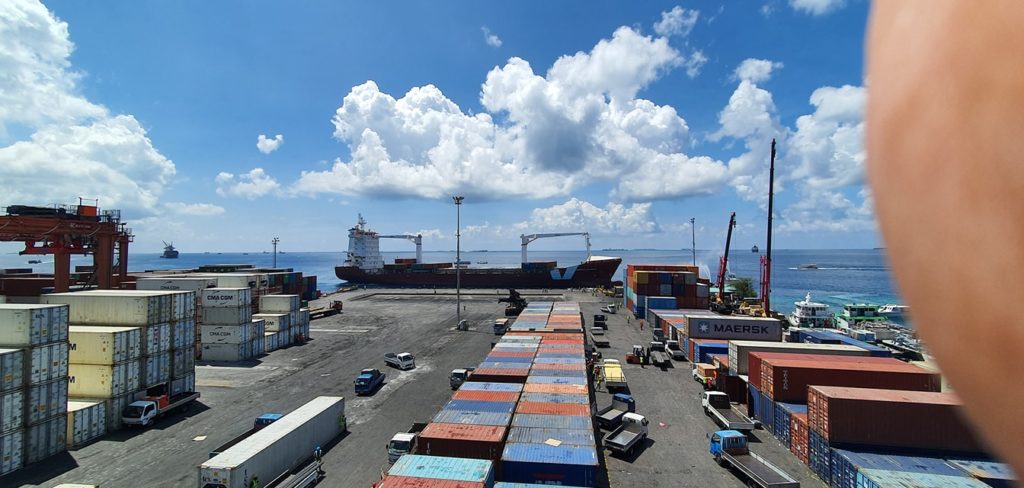 The MV Iberian Express arrived in the Maldives today with staple food items and medical supplies and was greeted by a water salute.
MSS is owned by State Trading Organization (STO), a successful state-owned public company in operation for over 50 years, with many thriving subsidiaries, joint ventures and associates under its umbrella.